The following data is taken from the Pew Internet Research Center. It details teenage cell phone use and reveals some interesting statistics on texting while driving, social media, average number of texts, how many teens own a cell phone, parental control, and more.
Through the infographic we find that 75 percent of teens own cell phones, 33 percent text more than 100 messages per day, and 11 percent send more than 200 texts per day. We also find out that girls on average send and receive 80 text messages a day, while boys only send and receive 30.
When it comes to driving, one in three teenagers between 16-17 have texted while driving. And, one in two that own cell phones have talked on their phone while behind the wheel.
23 percent of teenagers use social networks on their phone, while 63 percent have no mobile access to internet. Of the teens who do use mobile social networks, male and female use are almost identical, but the numbers favor females slightly.
Take a look at the infographic to find more teenage cell phone statistics.
Click to enlarge.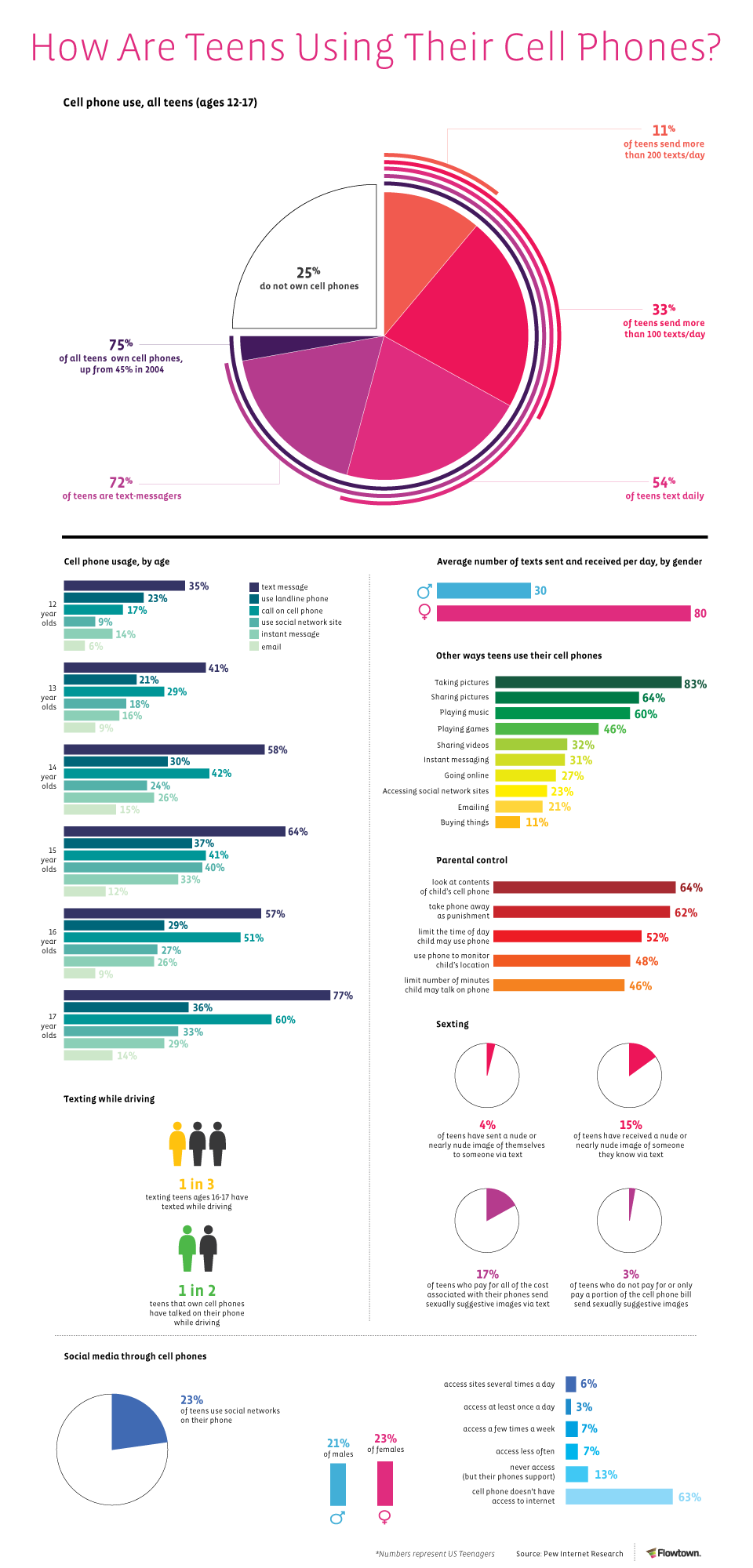 Source: Flowtown