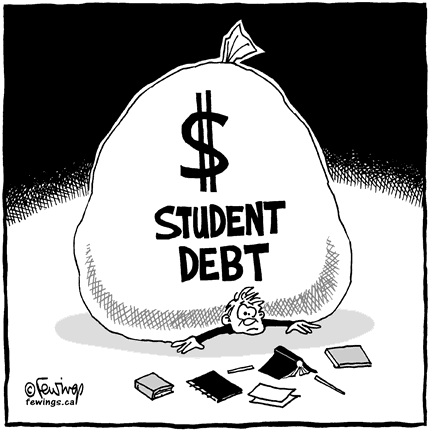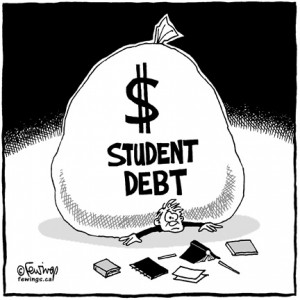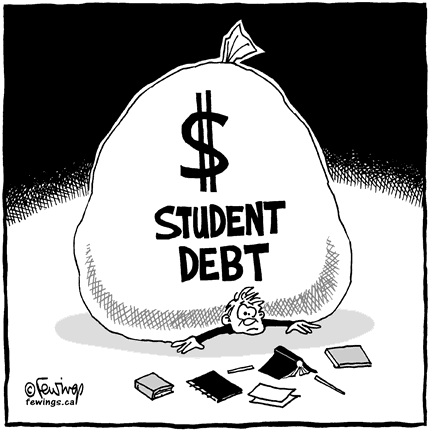 Hey Communication Majors, it's time to put all those communication skills you've learned to work. In an effort to help students pay off their average $26,000 debt, MassMutual is awarding $20,000 to the person who writes the most creative tweet about how they plan to reduce their debt.
The contest is simple. You'll just need to like MassMutual's "Down With Debt" Facebook page and write your 140 characters before February 14th.
"MassMutual recognizes that new graduates and young professionals in today's world face big financial challenges," said Tara Reynolds, MassMutual's corporate vice president. "As a result, we created 'Down with Debt' to help people learn about effective ways to conquer their loans and take smart first steps in building a secure financial future."
Because the national student debt totals one trillion dollars and MassMutual wants to use their Facebook page not only for the contest, but to help teach America's youth about responsible money management, people can also visit their page to learn more about financial responsibility.
If you think you have what it takes to write a creative tweet, then get out your pen and paper, computer, voice recorder or whatever you use and start brainstorming. It may be a way to lift a $20,000 weight off your chest.
If you're in need of some Twitter tips, here is a recent article we wrote on writing Tweets.
Good luck. We're rooting for you.