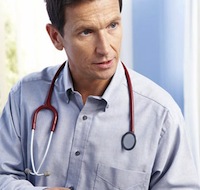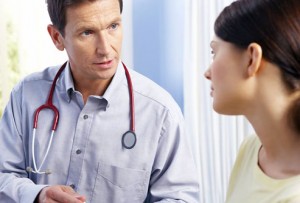 According to a new study by researchers at Penn State, what patients and their families believe about religion and genetics makes a difference in the way they react when told that they have a health problem.
Roxanne Parrott, lead author of the study, explained that greater understanding of the different ways in which people react to being diagnosed with an illness helps professionals develop effective communication strategies. This is especially true when medical or lifestyle changes required by the diagnosis appear to run contrary to people's beliefs.
According to Parrott, the nature of a person or family's uncertainty about the causes of an illness is a good predictor of how they will deal with their uncertainty and offers insight into the type of communication about the condition they would welcome.
People who are dealing with conditions that are recognized genetic or chromosomal disorders view these conditions differently based upon their understanding of the role genes play in human health. These views heavily impact the way people behave in regards to the condition, and they also affect the way they communicate about it.
Researchers asked participants questions about their beliefs concerning genetics and the impact behavior, religious beliefs and practices might have on them. Other questions included how participants deal with their uncertainty about the causes of the condition.
In order to gauge how participants viewed the relationship between genetic factors and personal behavior, the investigators asked them whether such things as substance abuse or religious practice could impact genes. The researchers also examined how negative feelings experienced by patients and their loved ones were related to these beliefs.
Parrott and her team observed that the participants generally belonged to one of four classifications. Some were uncertain about the impact behavior, religion and social networks have on genes. Others were more confident in their beliefs about how these factors impact genes. One group believed that genes are the sole determinant in the development of genetic disorders. Another group believed that factors such as behavior, religious faith and social support have an impact on genes.
The study showed that members of the last group experience the most uncertainty about how to manage the disorder than members of the other groups. Those who believed genes alone determine the course of their disease were more eager to talk about the disorder. This is important because patients and their loved ones who are willing to communicate with providers about a diagnosis are more likely to take advantage of any help and support that may be available.
Furthermore, according to Parrot, the emotions that arise in the wake of a diagnosis can have a big impact on the communication that occurs within the family afterwards. Emotions also affect how families deal with the disease and its management. These emotions are often influenced by the beliefs of patients and their families.
"What we can do is design programs for genetic counselors that suggest different scripts for communicating based on understanding how people might respond to a diagnosis," said Parrott.