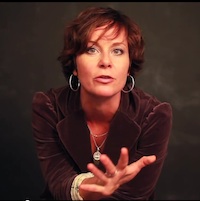 ATTENTION COMMUNICATION STUDENTS: If you are currently taking a Performance of Literature class, there may be a style of literature your professor forgot to tell you was appropriate: Yelp reviews.
In these videos, actors take Yelp reviews and turn them into dramatic monologues. The first video has SVU actress Therese Plummer give a graphic and detailed account of a 4-star rated experience at London's Tamarind. In the second video, actor Chris Kipiniak tells us a sad story of 'his' visit to Stratford Diner in New Jersey — which seems like it will take months of therapy to recover from.
Don't forget to ask your professor if for your next class performance you can forget about the Of Mice and Men excerpt and do Mel's Diner in Los Angeles instead.