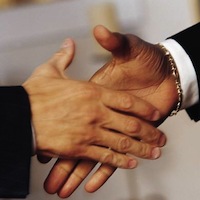 The job market sucks. But it's looking up here at CommunicationStudies.com. In an effort to continue being the best online resource for those in the field of communication studies — or just those interested in learning about communication — we have just launched a job listings board to keep our fellow communication scholars, new graduates and professionals employed and living large.
According to a recent study, the 2012 job market will be looking up for college graduates. And communication, marketing, and public relations majors are expected to see growing opportunities and openings in their fields. We know this is true because our new job board is packed full with jobs available in the fields of advertising, communication, event planning, marketing, media, promotion, public relations and more.
But our job board is not just for job seekers; it's also for employers looking for the best and brightest in their fields. If your an employer looking to fill positions within your company, our readers are well-educated communication experts who would make a great addition to your organization. Head over the communication job list board to post a job.