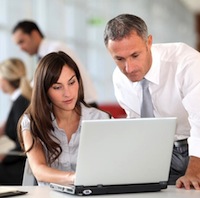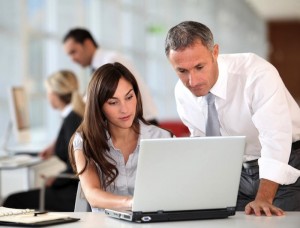 If you are a supervisor or in a management position, there are number of approaches you can take to get your employees to open up and give you honest feedback at work.
Check in with your employees. Take the time to have informal talks with your employees. A one on one conversation may lead the employee speak more openly with you in general. Approaching the employee in their office or at their desk in an informal way may make you seem more approachable and more likely to take in the employee's opinion.
Be open to suggestions of alternative ways to get tasks or projects done. This will show your employees that you are open to discussion and debate regarding work issues and create a safe work environment in which to voice their opinions respectfully. If employees see this side of you, they may be more likely to be open and provide you with honest feedback.
It is important that your employees see a personable side of you. Of course it is necessary for people in managerial positions to at times be tough in order to make sure work gets done. Sometimes managing people requires that you show a stern side. However, make sure you also show a friendly and approachable side of yourself. Doing so will likely make your employees more willing to open up to you.
Give honest feedback to get honest feedback. Build an environment in which both you and the employees are comfortable exchanging ideas.
Give feedback to employees immediately after a positive or negative activity or action you observe, whether it be a report, presentation, or exchange between employees. Praising or critiquing an action soon after it occurs creates an environment in which your employees expect to receive praise as well as guidance on how to be more effective and productive at work.
If you desire high levels of engagement and honest feedback from your employees, it is necessary that you create an atmosphere at work where it is safe for your employees to speak openly about what is on their minds. Employees who are made to feel comfortable about speaking honestly at work are more likely to have better morale and work performance. Show employees that you are interested in their opinions, and they will be more likely to take a personal interest in their work.