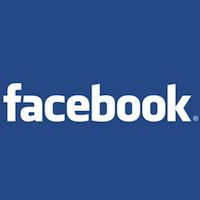 Our lives are awash in the blue-white light of our smartphone screens. It is hard to walk down a street without bumping into someone, often literally, who is busily typing into their smartphones. More and more Americans are cancelling home phone service in favor of using their cell as their primary number. Servicing or even purchasing a non-smartphone is becoming harder and harder. Our phones keep our schedules, take our photos and videos, store our contacts, and –oh yeah– make phone calls.
One of the primary reason we love our smartphones is the ability to keep in contact with friends far away. The pioneer application for this is of course Facebook. Facebook has altered the way this generation socializes. We can keep up with our friends who we may have otherwise fallen out of contact with years ago. Grandma can see all the photos from Junior's birthday party in Time Square from her comfortable living room in Phoenix.
A whole host of apps have been spawned to give you Facebook on your phone. Each app offers different levels of access and features. Likewise each application has its own unique quirks and shortcomings. Let's explore a few of them to better our understanding:
Positives
Facebook Chat – catching up in real-time
New Navigation Grid – easier to find what you're looking for
Negatives
Still sluggish for photos – don't expect to thumb through an album quickly
Bugs in chat app –these will likely be ironed out in the near future.
Android: Friendcaster Facebook App
Positives
All in one app, instead of accessing some features through the browser.
Tablet friendly taking full advantage of the larger screen
Negatives
Invasive notifications open the app itself despite what else you might be doing most of the time.
Your farm will miss you if you don't use a browser to keep up with it and your other games.
Facebook Version 4 for iPhone
Positives
Games! You won't have to open a browser to keep up with your farm and more
Apps – access your favorite apps on the go!
Navigation and Notification – Send a message or see your notifications or browse without losing your place in News Feed
Negatives
Scaling for the iPad causes spacing issues
Comment bugs – sometimes the posts tease you from just off screen tapping around randomly will often fix the problem