Communications Manager Job Description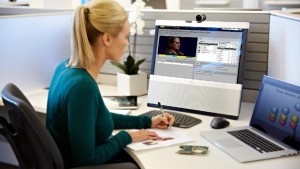 A Communications Manager is usually mid level on the table of organization. They are responsible for managing all internal and/or external communications planning and implementation. Their job is to manage the description, promotion and messaging of a company in the community, online, in the press and with prospective customers.
Some of the duties include:
-Serve as the company spokesperson
-Creating a strategic communications plan
-Creating and managing press releases
-Authoring white papers
-Arranging interviews
-Delivering messages to employees from the leadership
-Plan and develop marketing collateral
-Website management and content development
-Managing the communications and/or marketing budget
-Develop and review proposals
-Develop and/or review advertising and marketing
-Assist with company presentations and speeches
What is a Communications Manager?
A Communications Manager is a mid-level executive who internally is responsible for making employees aware of changes and projects within the company by delivering executive messages, internal memos, meetings, and presentations.
Communications Manager represents the company externally by serving as a company spokesperson to clients, stakeholders, the media and the community. They create press kits, arrange interviews, send press releases and distribute material or collateral as needed to make sure there is a clear and consistent message about the company to the public. This role assures the company and its' leadership hold a favorable place in public opinion.
How to become a Communications Manager
A Communications Manager has a very specific skill set that includes:
-Strong communicator and presenter
-Project management skills
-Excellent verbal, written and electronic communication skills
-Must possess creativity and innovation abilities
-Self-motivated
-A professional presentation
-Strong printing and publishing skills
There are a number of ways to become a Communications Manager. The first is to make sure to complete the proper education. Most Communications Managers have at least a bachelor's degree in communications, journalism, or marketing. It is always good to highlight any work experience that includes the duties of a communications manager.
Building credentials is the place to start. It is always advisable to gather experience, either by doing some online writing, volunteering in communications in a non-profit or grabbing an internship in a company you would like to work for. Make sure to build a great profile on LinkedIn and any other appropriate sites. Make sure your profile is perfect, the world is looking at it.
Communications Managers can be found in Media agencies, hospitals, nonprofits, hospitals, universities, large businesses or government agencies. Media agencies, nonprofits (hospitals, and universities included), businesses and government agencies represent four divergent career paths. Anyone desiring to be a Communications Manager should conduct informational interviews in all four sectors to determine where their interests, skills and passions lie.
The next step is a great resume. Feel free to include a photo. Employers have very high expectations of employees coming from backgrounds in marketing, journalism and communications. Grammar and spelling need to be perfect. More importantly the verbs all need to be active the resume needs to generate some excitement. Along with a resume, create a portfolio of work with a variety of press releases, white papers, etc. to show your work. Have a list of at least six references with at least two or three with communications backgrounds where possible. If a communications candidate can't sell themselves, how can they be the spokesperson of a business?
There are a number of pathways to this career. Below are a few of them:
-Internship- Often internships lead to opportunity. Look on line to see which agencies and businesses have
internships in your chosen area. Do a great job and be available. Magic may happen!
-Corporate recruiters and Head Hunters – Find some that specialize in communications, marketing, or
Journalism, they may have a number of open positions to fill. Talk to as many of these people as you can
find. Have a great resume, references and a portfolio ready.
-Associations- Google communications associations and try joining. Often these associations will advertise
open positions. They may also offer credential building activities. Make sure to include all association
memberships on the resume.
-Post your resume and search jobs on sites like LinkedIn, Indeed, and Monster. Look for communications
job boards with Google. Join groups in LinkedIn and participate in discussions to get to know the
community of communications professionals.
Requirements
Communications Managers have to have excellent written, oral and electronic language skills to even consider a career. They also need really good project management and organizational skills because the job requires that a lot of different things be managed at the same time.
Most companies require at least a bachelor's degree in communications, journalism or marketing and at least 2-5 years' experience depending on the level of the position.
Communications Manager Salary
The median salary for a Communications Manager is $57,177 according to the U.S. Bureau of Labor and Statistics. According to Payscale.com, the range is $38,183 and $88,397.