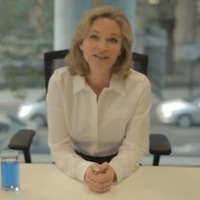 In today's digital world, social media can quickly turn a company upside down if they're not careful. And last month that's what one man nearly did via Facebook.
On October 2nd, a British man named Richard Neill captivated Facebook with a comment he posted on the page of Bodyform Maxi Pads. He wrote in response to their advertising campaigns which depict women having the time of their lives during their periods; when in reality, he has found that time of the month to be much less enjoyable for him and his girlfriend than he was led to believe from the ads. Here's what he had to say: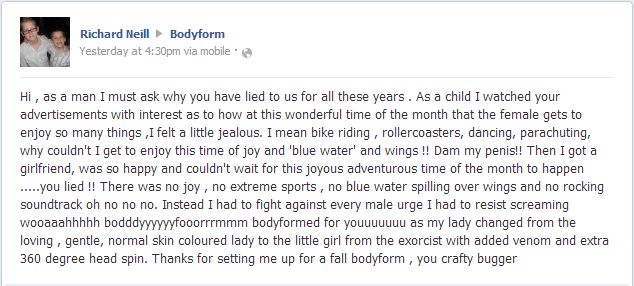 The Facebook comment was shared by many beyond the then 4,000 something Bodyform Facebook fans and now has over 80,000 likes.
Enter Bodyform's PR agency. Whoever they are, they deserve a raise. Rather than a simple and polite response as damage control, Bodyform made a bold move and created a hilarious video response which created respect and even more publicity for the brand.
The video features faux CEO Caroline Williams delivering a highly sarcastic apology to Mr. Neill in which she states, "We lied to you Richard and we want to say sorry. Sorry. What you've seen in our advertisements so far isn't a factual representation of events." Watch it here:
The video currently has over 3 million views and we hope it gets more. Nice work Bodyform. Our hats here at CommunicationStudies.com are off to you.