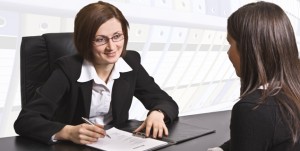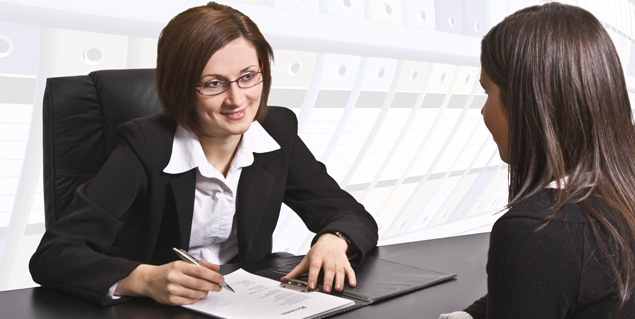 Many people struggle with determining the career path that is right for them. However, since you will spend a lot of your time working, it is important that you find something that you not only enjoy, but something you excel at. Deciding what career path is right for you can be challenging, but taking the time to learn about different jobs that interest you can help you get a good feel for what a job really consists of, and ultimately, help you determine if that will be a fulfilling and rewarding career path for you. If you are considering becoming an admissions counselor, here is some information that can help you determine whether this would be a good job for you.
Admissions Counselor Job Description
When you are an admissions counselor, you have a lot of responsibility. As an admission counselor, it is your responsibility to get students signed up to attend your institution. You will, at times, have to coordinate with the local high schools in the area to try and recruit students that are graduating and encourage them to continue their education.
While bringing new students into the school is a huge part of being an admissions counselor, being one goes beyond just that. It is also your responsibility to ensure that students already enrolled are succeeding as well. When students are getting good grades and graduating, that helps the school with placement rates. As such, you you would need to ensure that students are enrolled in the correct courses for their programs, that they are getting good grades, and that they have the support and resources available to pass those courses.
What is an Admissions Counselor?
An admissions counselor is the point of contact for students and the general public at an educational institution. It is the admissions counselor's responsibility to get students to enroll into their school. It is also their job to help existing students enroll in the courses they will need to complete the degree that they are after. In this role, you will need to be knowledgeable about the school, programs offered, campus layout and any unexpected questions someone may have.
It is important to note that this is just a general guideline as to what an admissions counselor does. Every school is unique, and as such, has unique needs. What one school may require of an admissions counselor, another may not. It is not uncommon for those interested in going into this field to shadow an admission counselor and get a general feel of their day-to-day duties and responsibilities. Shadowing a few counselors, from a few different schools, will give you a good idea as to what their main responsibilities are, and how the position can vary from school to school.
Becoming an Admissions Counselor
In order to become an admissions counselor, you will need a Bachelor's degree, preferably with an educational background. You will also need a minimum of one year of admissions counseling and outreach experience. Many counselors get their experience working for colleges or universities prior to obtaining their degree. This is a learning process that will help and assist you with developing your communication skills.
Prior to obtaining a position as a counselor many have have worked in the admissions or tutoring part of an institution as a consultant, teaching students how to write college essays or assisting them with their assignments that will help them throughout their career. Having this previous experience working for a college or university will possibly help you to command a higher starting salary.
In order to work in this field, you also need certain personality traits. You must be able to speak to students, so those who are shy or do not like working with people may not be suited for this position. You need to make sure that you are comfortable answering any questions and handling stressful situations. This is not a position that everyone can do, as you may need to make certain decisions that pertain to the well-being of both the students and the institution.
Admissions Counselor Salary
According to GlassDoor.com, the national average admissions counselor salary is just over $38,000 as of June 2015. However, it is important to note that this is an average. Those just starting out may make less, and those with years of experience may make more. There are also many factors that affect the amount you can receive if you decide to go into this field aside from experience. The location of the school you are working in and whether it is a public or private college can both play a huge role in the amount of money you may receive if you go in this field.
If you are interested in becoming an admissions counselor and money is a concern for you, take the time to research the salary range for the position with the schools you would be most interested in working in.
The role of the admission counselor is a complex one that requires a lot of attention and dedication to the job. While in this position, you may have to work irregular hours, and travel to different community events and schools to recruit students. You also have a lot of responsibilities to ensure the school has the number of students it needs to be profitable. However, it can also be a rewarding position for those who have the personality and drive to succeed in this field. Researching the position and learning about it are the best ways to ensure you are best suited for this position, if it is one you are considering.