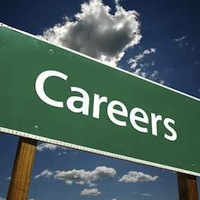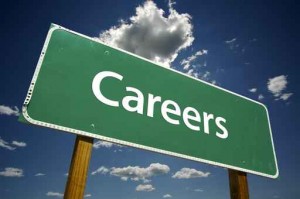 Many university graduates with communication degrees make the mistake of thinking they can only go into public relations or communication-specific careers.
However, the reality couldn't be further from the truth. Virtually all modern career paths require strong communication skills, so this type of degree can be used to get a foot in the door for virtually any industry.
If you have a communication degree, but you're looking for a career outside of traditional communication roles, then consider one of these 10 unusual yet completely attainable careers for students with communication degrees:
Teacher
Effective teachers need strong communication skills in order to take command of the classroom and pass their knowledge onto their students. Although a teacher qualification is required, a communication degree can be a good foundation to start off on a career in education.
Entrepreneur
Not every entrepreneur requires an MBA; in fact, one of the most essential components of being a successful entrepreneur is having strong interpersonal skills. A communication degree can ultimately equip an entrepreneur with the necessary skills needed to sell their ideas and bring in additional business.
Doctor
Doctors do need to go to medical school, but communication degrees could be a good starting point down this path. For retainable and valued doctor-patient relationships, proper communication skills are absolutely essential. A communication degree will teach potential doctors how to articulately interact with their patients and present their diagnoses and
recommendations in an effective manner.
Marketer
Marketers need to come up with advertising plans, but they also need to know how to effectively articulate their strategy to clients and managers. This is where a communication degree comes in, as these courses provide marketers with the skills needed to win over clients and superiors.
Lawyer
A lawyer needs high LSAT scores to get into the best law schools, but he or she also needs communication skills to network with other professionals, convince clients that they are worth their fees, and to win cases argued in the courtroom. Communication degrees offer specific courses on presenting and winning arguments, both of which are essential skills for lawyers.
Account Executives in Advertising
For an account executive in advertising it's all about delivering the perfect pitch and winning over your clients. Strong communication skills are thus essential for this role, and a communication degree program should be able to prepare those interested in becoming account executives in the advertising and marketing industry.
Writer
A communication degree doesn't just prepare the student for speaking and verbally articulating their goals and arguments, but it also prepares students for writing clearly and concisely. Graduates from communication programs could easily become writers post-graduation, either on a freelance basis or for major companies.
Manager
It is absolutely necessary for a manager to have good communication skills. This is the main way he or she can gain respect and motivate his or her workers to perform to their full potential. So for those seeking a management role in any industry, a communication degree could be a great bet.
Personal Trainer
For someone with a communication degree looking for a more active career, personal training could be an ideal fit. In order to get students motivated and geared up to succeed, a personal trainer needs to master the art of communication. If you know how to motivate others and put an argument forward effectively, you could make a great personal trainer.
Social Worker
Those individuals looking for a career that will utilize their communication skills to help others improve their own lives, social work could make an excellent choice. Social workers help others by providing better options for the disadvantaged, so having the power of persuasion and knowing how to argue effectively is a real bonus for this career path.
The fact of the matter is that you can do just about anything with a communication degree. It opens doors rather than shuts them, so think outside of the box when you embark on you're the journey to find your new career.